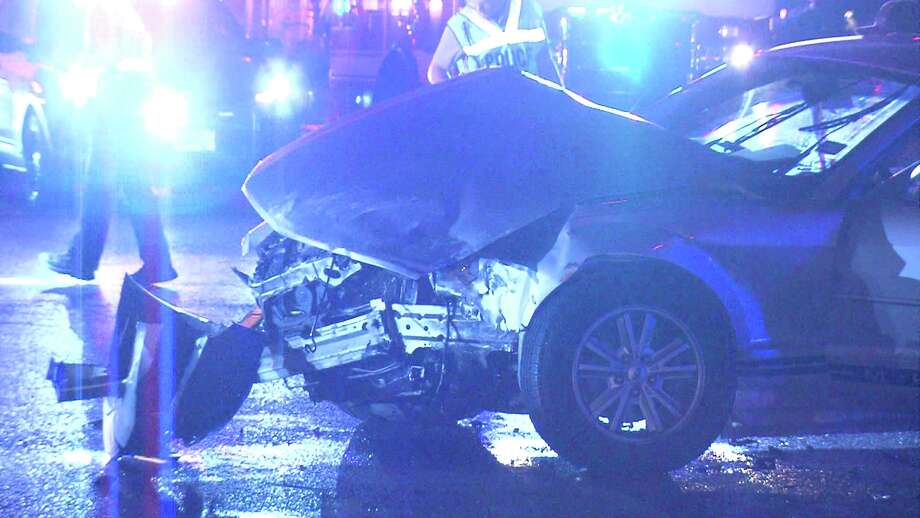 A San Antonio police officer was hospitalized late Wednesday after a driver ran a red light downtown and T-boned their cruiser.
The driver ran the lightaround 10:50 p.m. at the intersection of East Elmira Street and McCullough Avenue and broadsided the police officer.
RELATED: SAPD: Family hears screams, runs to backyard to find woman stabbed to death
Paramedics took the police officer to a nearby hospital as a precaution. The driver who hit the police officer was not injured.
It is unclear what charges, if any, the driver is now facing.