The victim of a deadly 2020 robbery was shot 13 times, the forensic pathologist who performed the autopsy said.
The third day of testimony in the capital murder trial of Jacob Alvarado, 20, of Texas City, centered around the testimony of Ami Murphy, a medical examiner who has conducted more than 2,600 autopsies across the country.
Murphy was responsible not only for the autopsy of Colton Nowak, 19, but also that of Alvarado's alleged assailants Sean Lee Greeness, 25, of Santa Fe, and Mason Lee Perry, 19, of La Marque.
The state alleges that in the early morning hours of March 28, 2020, Alvarado, Perry and Greeness entered Nowak's apartment, 402 Fifth Ave. N. in Texas City, with the intent of robbery, and an exchange of gunfire ensued.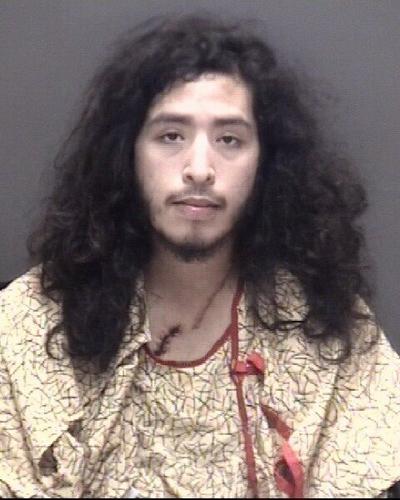 Nowak was killed in his home and an unnamed woman was injured. Perry was left at the scene and later died at a hospital. Alvarado and Greeness, also wounded, fled in a Mazda sedan that crashed a short time later. Greeness was pronounced dead at the scene and Alvarado was found at the hospital after a truck driver, who testified Wednesday, drove him there.
Murphy testified that Nowak was shot 13 times throughout his body and walked the jury through each shot and the damage it left. Three of the shots were considered penetrating, which means they did not exit, while the remaining were perforating, or exited the body, Murphy said.
Nowak was shot once in the clavicle, five times in the chest, four times around the thigh, once in the arm, once in the foot and once in his calf, Murphy said.
"The most destructive shot was a perforating one, which entered the left side of his chest, fracturing a rib, entering the right ventricle of his heart, two lobes of his right lung and striking another rib before exiting near the middle of his back," Murphy said. "This caused extensive tissue damage and his heart would not be able to function properly."
Murphy performed Perry's autopsy and found he was shot three times — two shots to the torso and one to his arm — all penetrating shots, meaning they stayed in the body.
Greeness was shot once in the right side of his chest with the bullet perforating through the left side of his back. His toxicology test showed positive signs for opiates and THC, Murphy said.
Neither Murphy nor a firearms expert could comment on who shot who or which gun resulted in injuries.
The trial is expected to continue into next week, Assistant District Attorney Angela Kao said.
If convicted, Alvarado could face life in prison without the possibility of parole.